today i'm inspired by the work of legendary abstract expressionist Helen Frankenthaler. her huge colourful paintings look like gigantic watercolours, but are in fact painted with oils & acrylics. Helen would work directly on unprepared canvas, and dilute the oil paint with turpentine (later she switched to acrylic paint), causing it to soak into the canvas – a technique called "soak stain" that was later adopted by other abstract expressionists like Jackson Pollock. her work was not highly gestural and painterly, instead she preferred to create pieces that looked as if they were "born in a minute".
A really good picture looks as if it's happened at once. It's an immediate image. For my own work, when a picture looks labored and overworked, and you can read in it – well, she did this and then she did that, and then she did that – there is something in it that has not got to do with beautiful art to me. … I think very often it takes ten of those over-labored efforts to produce one really beautiful wrist motion that is synchronized with your head and heart, and you have it, and therefore it looks as if it were born in a minute.

What concerns me when I work, is not whether the picture is a landscape, or whether it's pastoral, or whether somebody will see a sunset in it. What concerns me is – did I make a beautiful picture?
Helen was born and raised in New York, and was celebrated in the NYC art scene since her debut in the 50s.  she produced work until her death in 2011 (you can read her obituary at the New York Times), and apart from her painting she also created lithographs, etchings, screen prints and woodcuts. you can see her work at many institutions across the world, including the Metropolitan Museum of Art, MOMA, the Guggenheim and the Centre Pompidou in Paris.
photographed by Gordon Parks for Life Magazine, 1956
Summer Scene Provincetown, 1961
photographed in her studio by Ernst Haas
photographed by by Alexander Liberman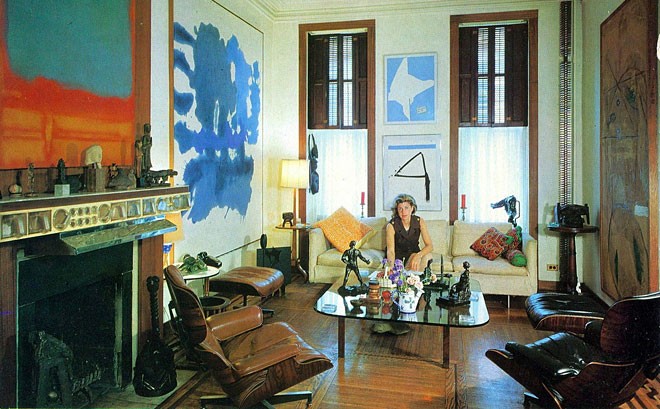 photographed by William Grigsby in her home, 1967
Untitled, 1965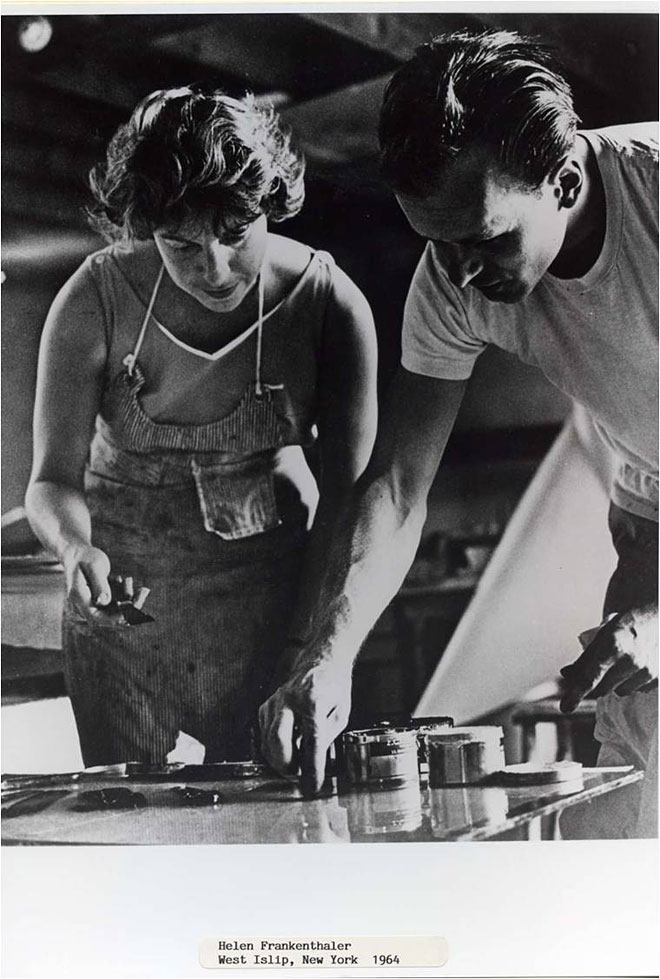 photographed by Alexander Liberman
Helen Frankenthaler in front of woodblock proofs for Essence Mulberry, 1977 photographed by Lindsay Green
lithographs in the collection of MOMA
in her studio by Alexander Liberman
photographed by Michael Fredericks
photographed by Alexander Liberman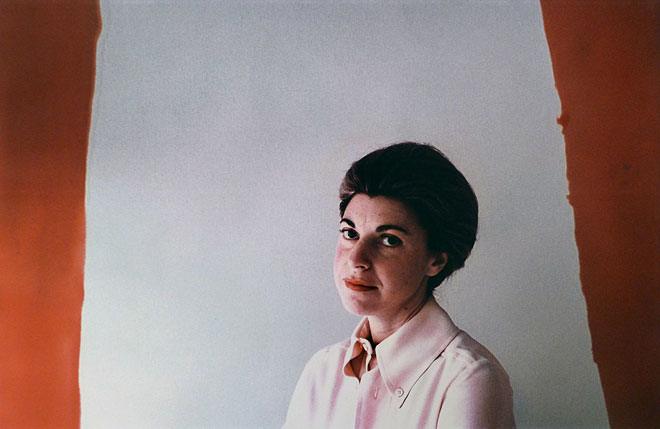 Helen Frankenthaler photographed by Dan Budnick
RELATED POSTS...