the giveaway is now closed. thanks for entering!
–
i've been looking forward to this giveaway, because i have long been an admirer of Rennes. working from her studio in Boston, Julia has been designing and sewing all her own designs since 2008. she is well known for her exquisite bags and pouches, but also makes clothing and sweet ceramics. right now Rennes is transitioning from an entirely handmade line to having some pieces sewn with local manufacturers. enter the Mini Château Duffle.
It's so important to me to keep the production process local and to support local manufacturing in my home state – and there aren't many factories in New England that make leather goods! Through this process I've been able to perfect different design ideas because the factory has tools and machines that I don't have. The first design I had made is the Mini Château Duffle bag that I designed a few years ago and I'm very happy with how the first production run went. I'm excited to see where this takes me and can't wait for what happens next!
to celebrate summer and the launch of the new Mini Château Duffle, Rennes is giving away a Mini Château Duffle in the colour of your choice (black, red or tobacco) to one lucky reader!
– TO ENTER –
1. go to Rennes and tell me what your favourite item is in a comment below.
2. pick your favourite colour Mini Château Duffle, and also leave that in the comment
3. follow Rennes on Instagram or Pinterest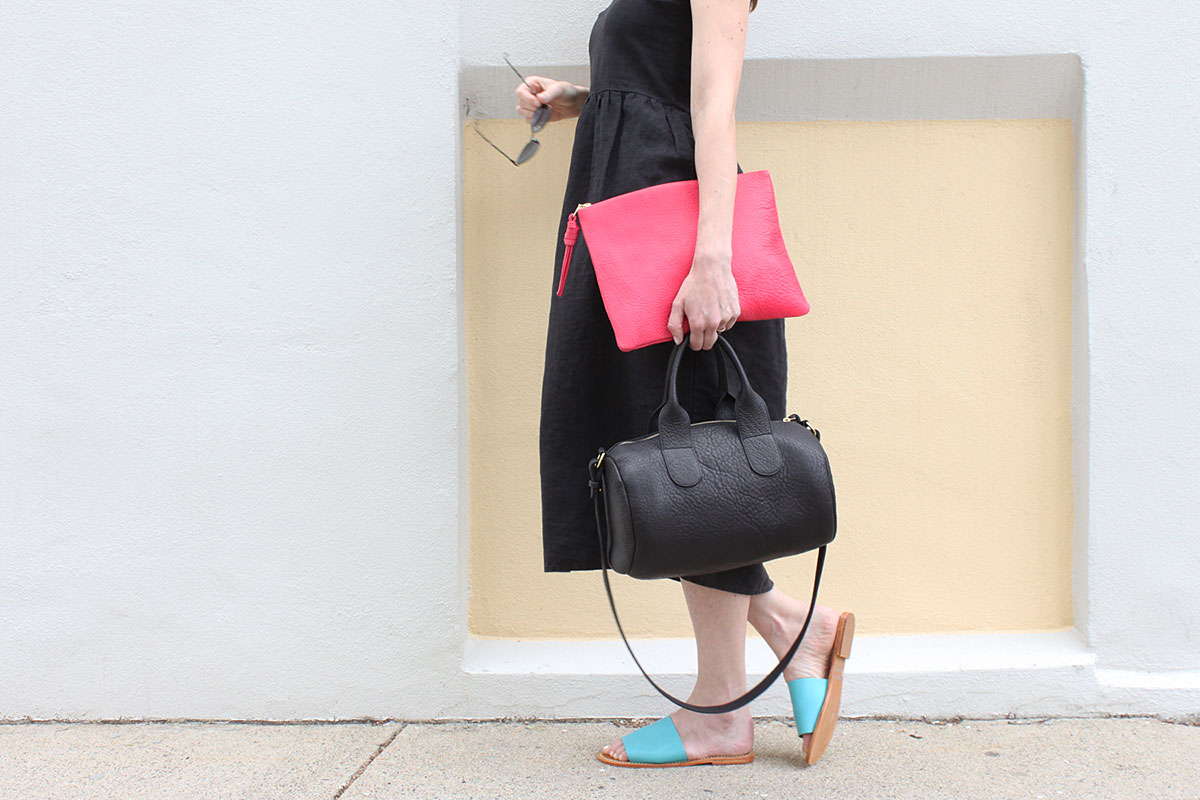 the giveaway is open to anyone anywhere in the world. readers outside the US must please note that you may be subject to your country's customs charges / import duties upon arrival, which you are responsible for. the giveaway ends on Tuesday 13 May. The winner will be randomly selected in a lucky draw & notified via email.