when i was a kid i did ballet (which was short lived) and modern dancing. i was not good at either, but it was one of the few extra-mural exercise focused activities that i didn't totally hate, and even though i have never been the most athletic person i at least had some rhythm (more so when i have had a few drinks – granted) so i just kept doing it cause it was fun. at some point it became no fun, mostly because the other girls were simply better than me, and my modern dancing teacher remarked that i was "the most inflexible person she's ever taught". which, as a kid, STUNG. i can barely touch my knees, let alone my toes, so yeah i am completely fucking inflexible – you don't need to tell me that, lady!
anyway all those memories came streaming back when i saw these pictures taken by Hans Wild for LIFE Magazine at a school for acrobats, Gymnase Saulnier, in Paris, 1947. i haven't been able to find any more information on it, but i am assuming the instructor is one Monsieur Saulnier. i bet he would have done something about my inflexibility instead of chiding me for it (okay, maybe a little bit of chiding). if anyone can shed any light on these photos, please do!
edit: Thank you to Sophie for finding out more information! she commented,
Le Père Saulnier was called the "girls breaker" because he was really strict with his students. You can see that the front door in the last picture is still in Paris, it's in the 16 rue Véron. I found this information on this website (in french). They say that the main actress learn gym with him ! (and that this film is terrible, except for the gym part…)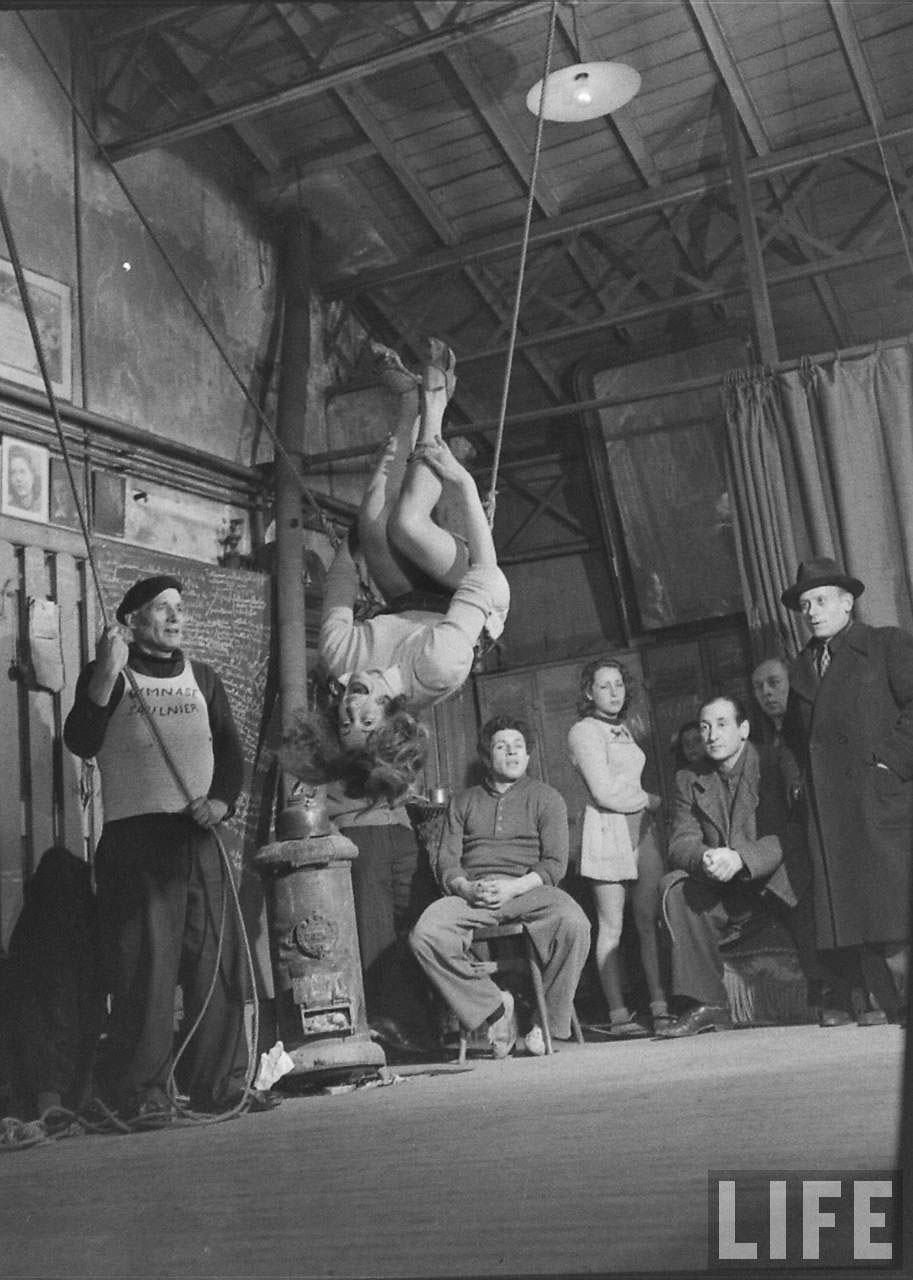 RELATED POSTS...