out of all the fashion weeks i find Milan to be the most fun – mostly because of my ever favourite italian design houses Marni, Prada and Missoni… but this year my favourite FAVOURITE favourite collection by far, ever, possibly in the history of all fashion weeks, was Dolce & Gabbana. which surprises no one more than myself because i've never been a big D&G fan.
just one quick glance over the entire collection and a myriad of things come to mind: summer holidays, the italian riviera, hammocks, umbrellas, summer heat, ripe fruit, cold drinks, seaside stripes – as if all the facets of a dream holiday had come together in one hot delicious melting pot wardrobe. and the best thing is that it's all so wearable. the dresses have beautiful flattering silhouettes (tucked waists & flowing skirts! yes!) not to mention the detail that went into every fabric and every accessory (those shoes! those bags! those earrings!). holy MOLY guys, i can't put into words how much i love this collection…
so i did a colour comparison instead. matching some of my favourite Dolce & Gabbana outfits to vintage travel posters, so that i can dream about going to exotic destinations and looking awesome at the same time.
truth be told i could have done one of these for each and every outfit, but i simply don't have the time (alas) so please be sure to check out the entire collection plus the close up details at Vogue.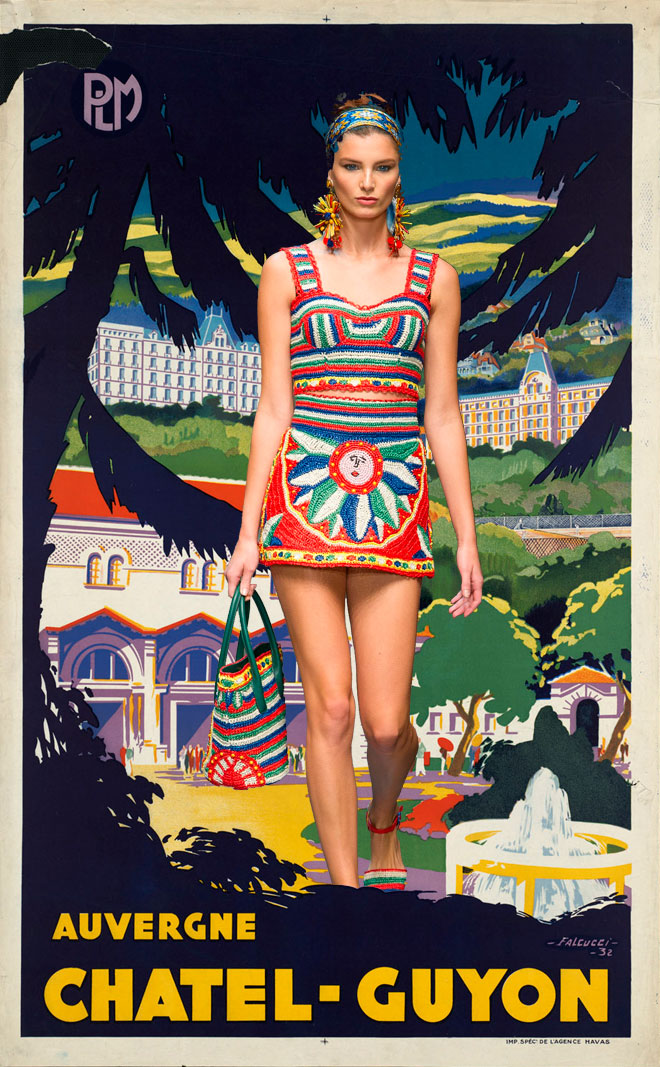 '
runway images courtesy of Vogue, travel posters courtesy of Boston Public Library.