Lucy Hilmer is a photographer, filmmaker and poet who has filmed and photographed, at regular intervals, the ever changing lives of herself, her family and friends and documented them in multiple long-term series. Birthday Suits, where she photographs herself every year on her birthday wearing nothing but her white Lollipop underpants, shoes, and socks, made me tear up a little. it is just extraordinary.

Lucy Hilmer photographs herself every year on her birthday. She's been doing this for 40 years, since her 29th birthday. In 2015 she will be 70. Soon a book, Birthday & Other Suits and a companion piece film will reveal how a woman who came of age before women's lib used her camera to peel off society's "pretty girl" label and define herself from the inside out.
this post features nudity (naturally!) so the rest is after the jump in case that is necessary for you. they are in chronological order.
1978
1979
1980
1981
1987
1988
1994
1995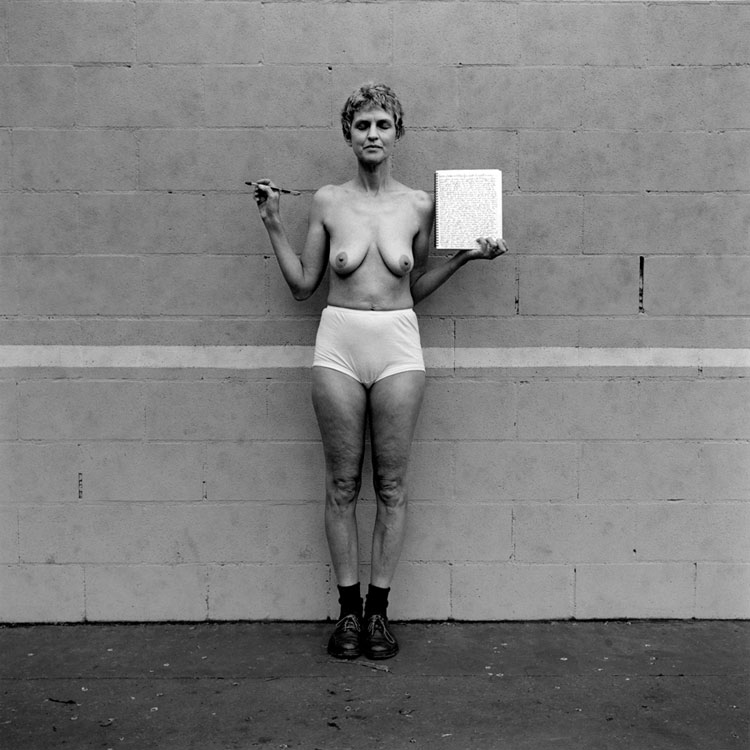 1997
2002
2005
2008
2012