sometimes i like to imagine that Valentino create collections just for me. i picture the entire creative team sitting in their studio in Milan, saying – "you know, Diana hasn't done a colour comparison in a while – things are looking a bit bleak over there. should we give her some inspiration? let's throw everything we have at her! floral prints, landscapes, Ndebele, the GALAXY… she's gonna LOVE this." yep.

for their Pre-Fall 2015 collection Valentino collaborated with British textile designer Celia Birtwell and Italian Pop Artist Giosetta Fioroni. Birtwell contributed floral prints and embroideries inspired by Sandro Botticelli's La Primavera, and Fioroni designed a heart motif stitched with the phrase "Your eyes are the eyes of a woman in love". – Style.com
thus, an art vs fashion mash-up had to be done. who do you think actually get to wear these clothes – basically only rich & fabulous Russian ladies, right? i would give anything just to wear this for one day.
all runway images courtesy of Style.com. all paintings courtesy of Bukowskis (credits at the bottom of the post).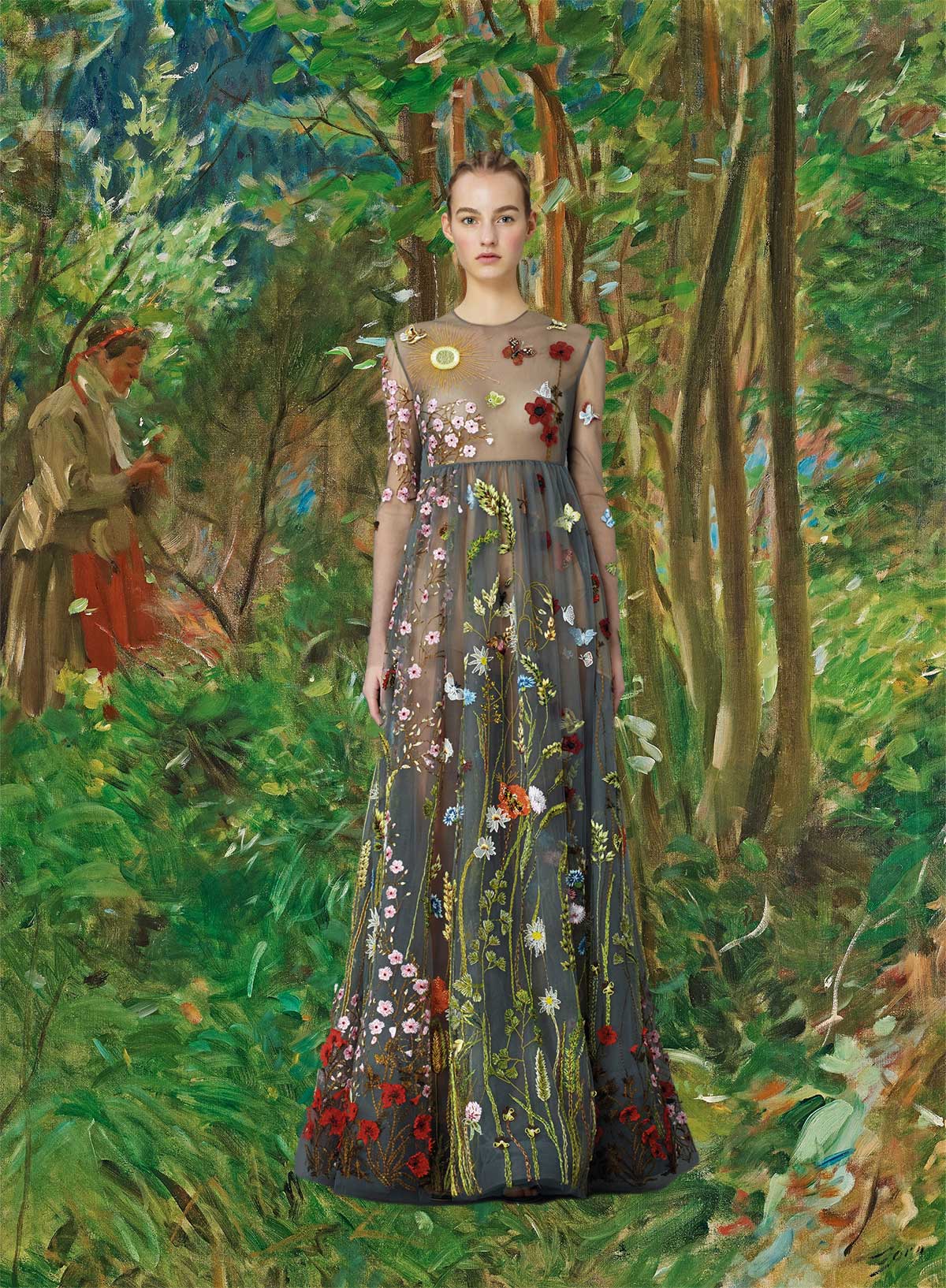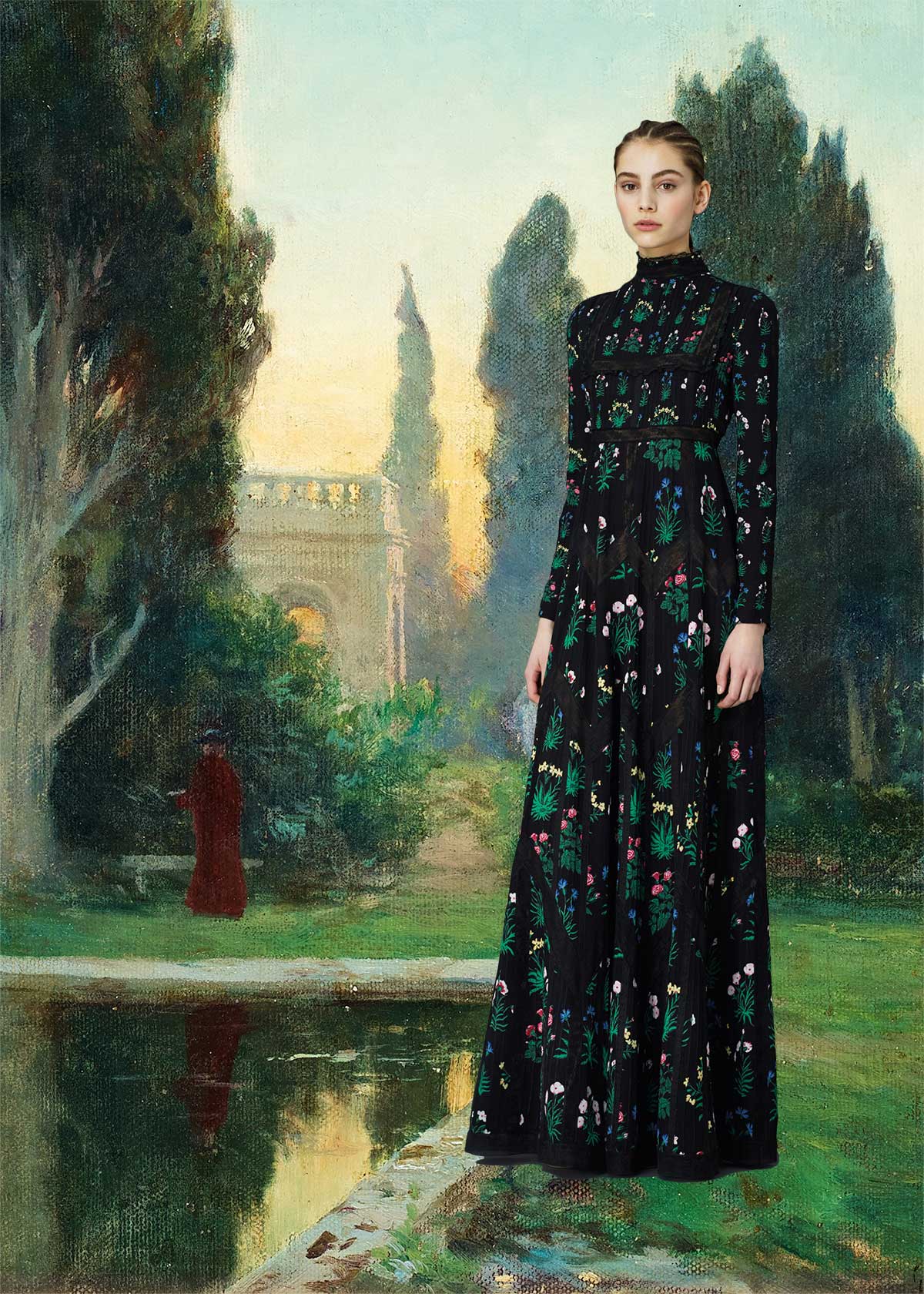 paintings from top to bottom: August Strindberg, Storm Landscape | Lev Feliksovic Lagorio, Moonlight Sealandscape | Karl Nordström, "Trädgård, Grez" (garden, Grez) | Anders Zorn, "Sol I Skogen" (Sun In The Forest) | Inge Schiöler, "Stenig Backe" | Peder Mork Mönsted, Romantic Scene From Fredensborgs Park | Anshelm Schultzberg, "vinterdag I Ludvikatrakten" (winter Day Near Ludvika) | Helmer Osslund, Cloudy Sky In The Mountains | Walter Hunt, "Rescued" | Torsten Jovinge, The Power Pole | Stefan Johansson, Landscape With Cloud | Helmer Osslund, "Regnbyn Drar Förbi" (Rainy Skies) | Gottfrid Kallstenius, Villa D´este At Sunset | H. Ahtela, Thaw | Inari Krohn, "Winter Night"