i have had a folder of work by Brooklyn based artist Daniel Heidkamp on my computer for the longest time, biding my time to post about him till he had a new show on. luckily for me, and anyone in the NY area, he has a new exhibition at Pace Prints running right now till Christmas eve. you should go check it out, his work is very Hockneyesque and i just love it.
In Heidkamp's new series of unique paper pulp paintings the artist depicts wooded groves, seascapes, interiors, houses nestled in foliage on rolling hills, and boats skimming across frothy shores in playful hues. His monoprints are based on drawings and paintings he created during two summer stays in Cape Ann, along the coast of Gloucester, Massachusetts. The printmaking process begins with Heidkamp's plein air paintings, stencils are then created from elements in those paintings – specifically boats, trees and houses – to be used in the pulp painting process. Heidkamp rearranges these elements in the studio, and amid large passages of free hand painting, he creates iterations on the original observation, conceiving new compositions and touching on the subjectivity of memory.
you can see a great little feature on him & the exhibition at Pace Prints over at Artsy.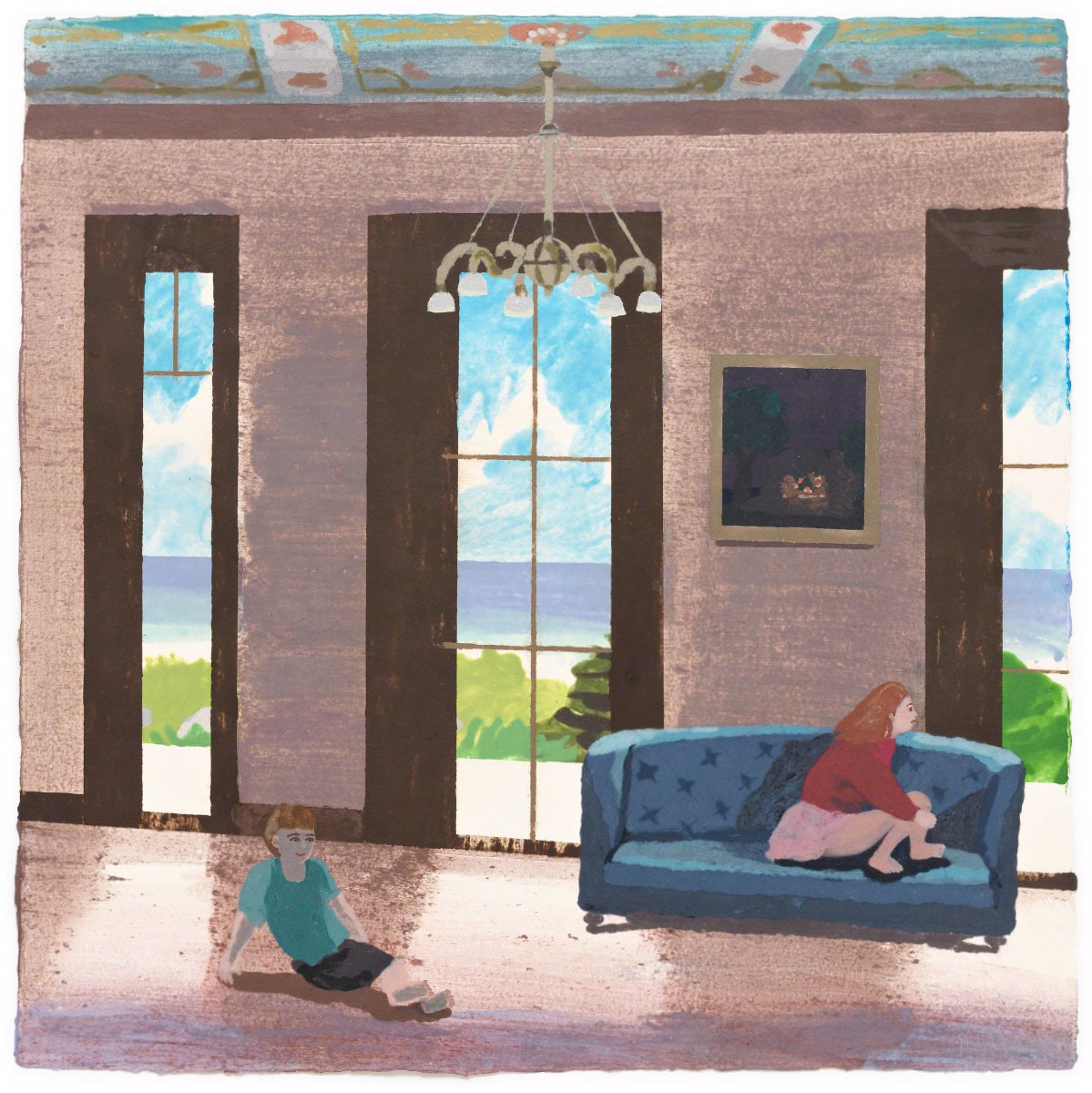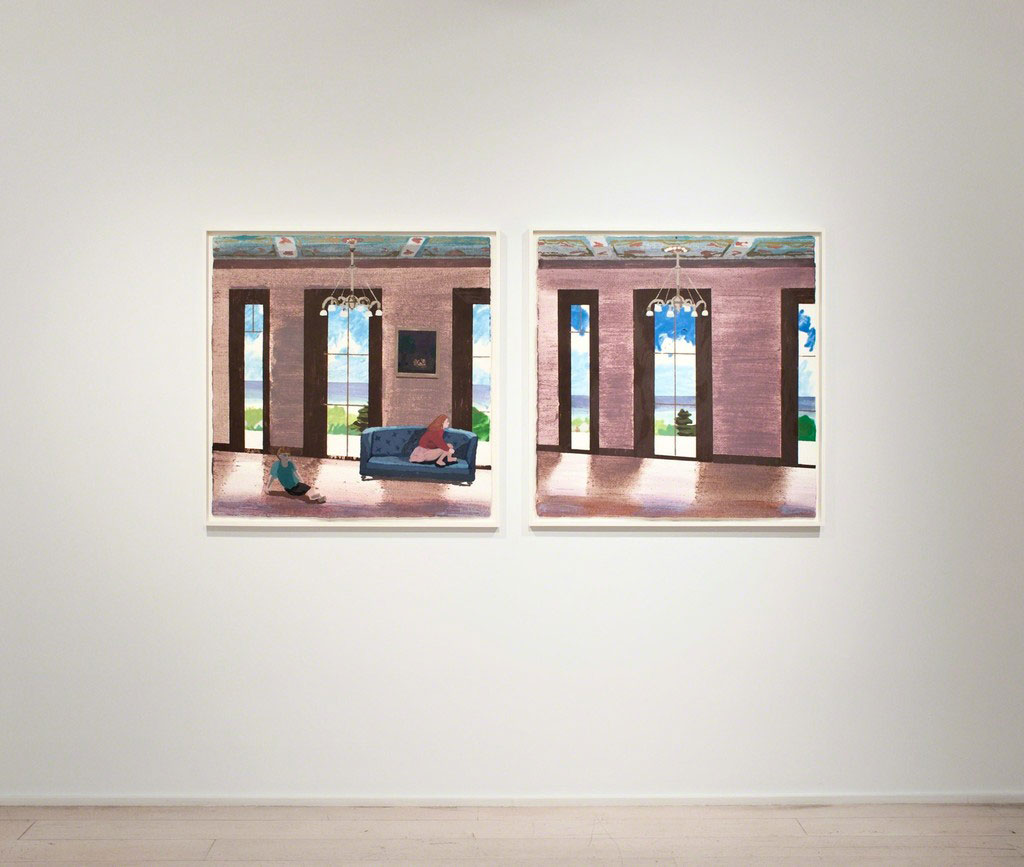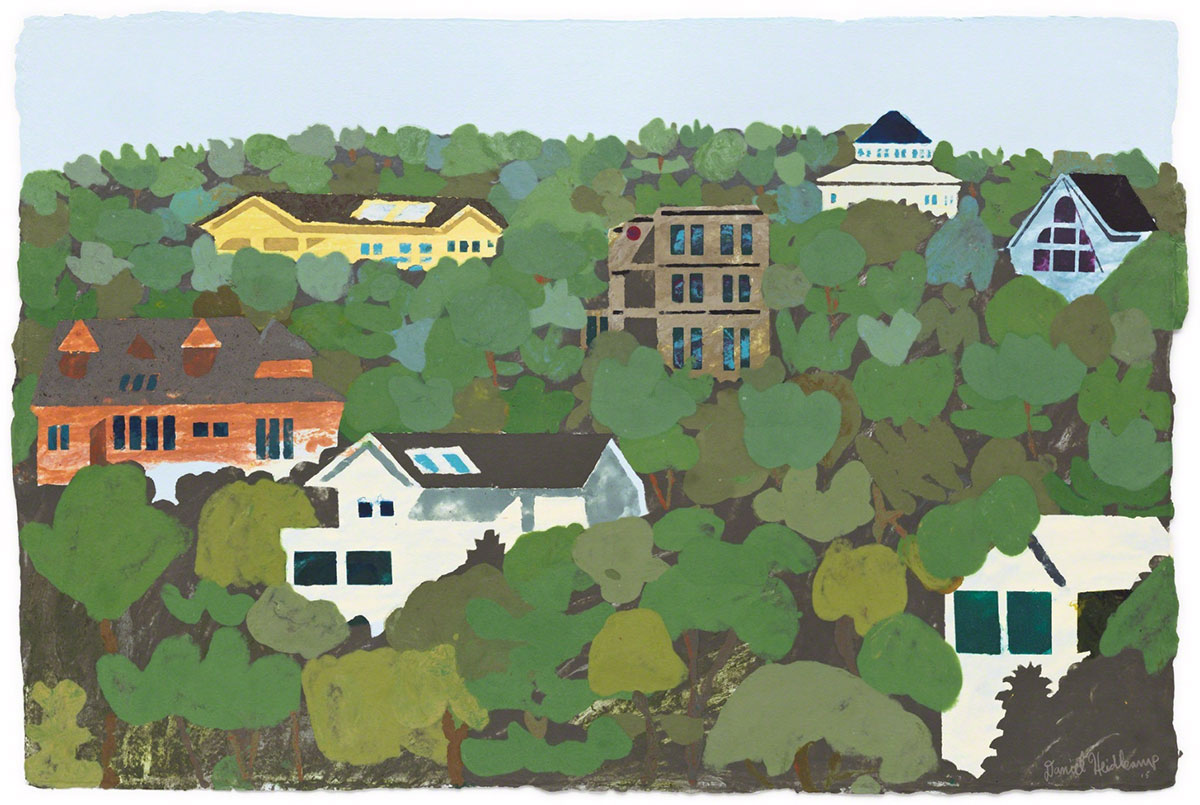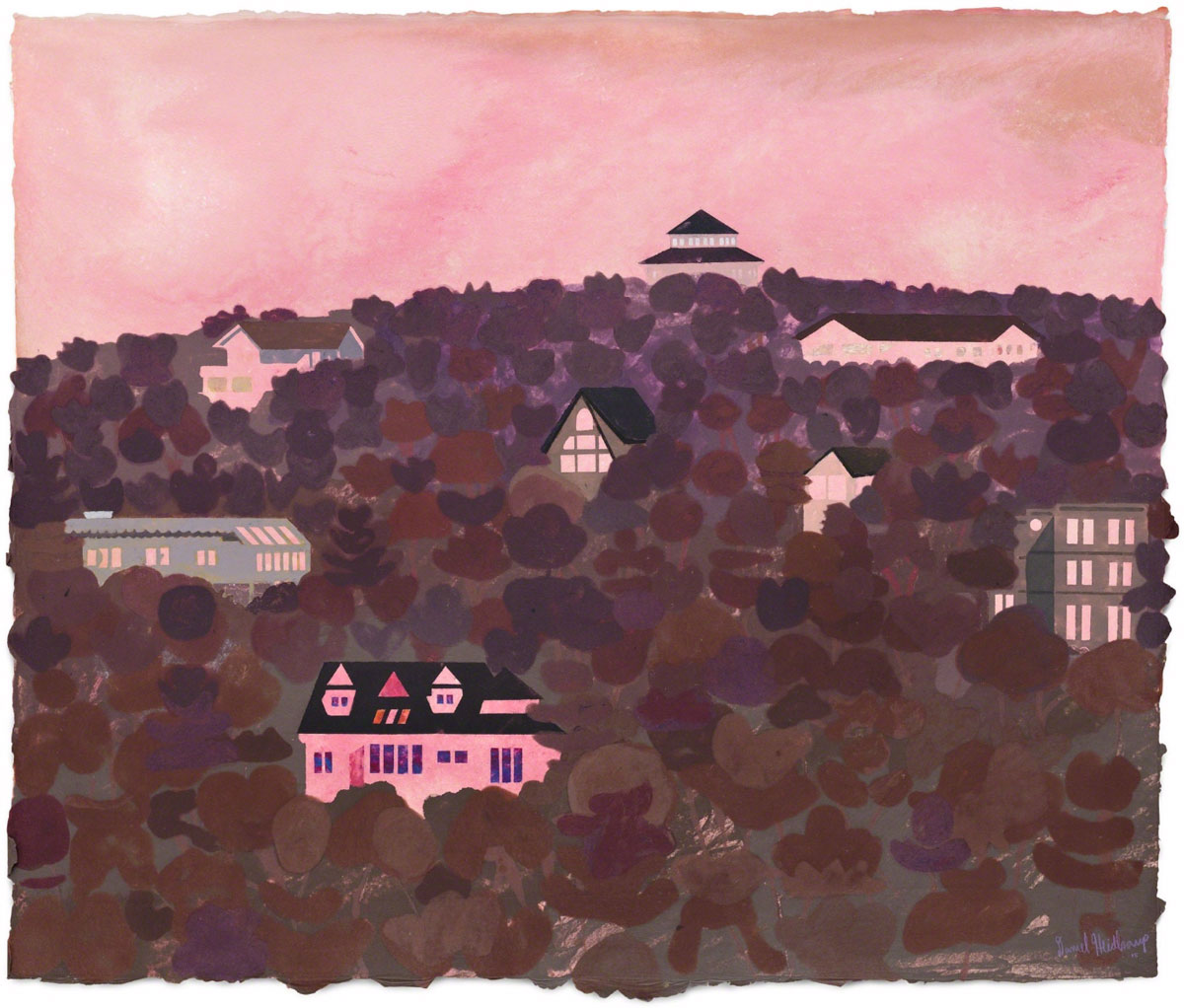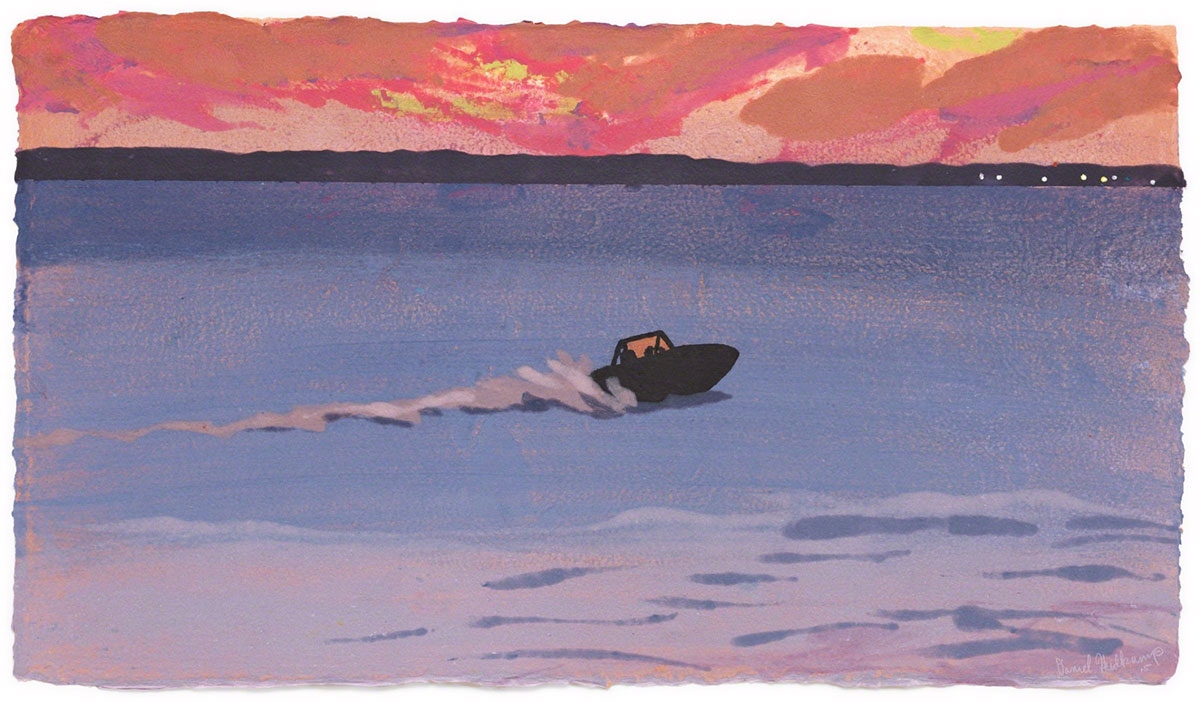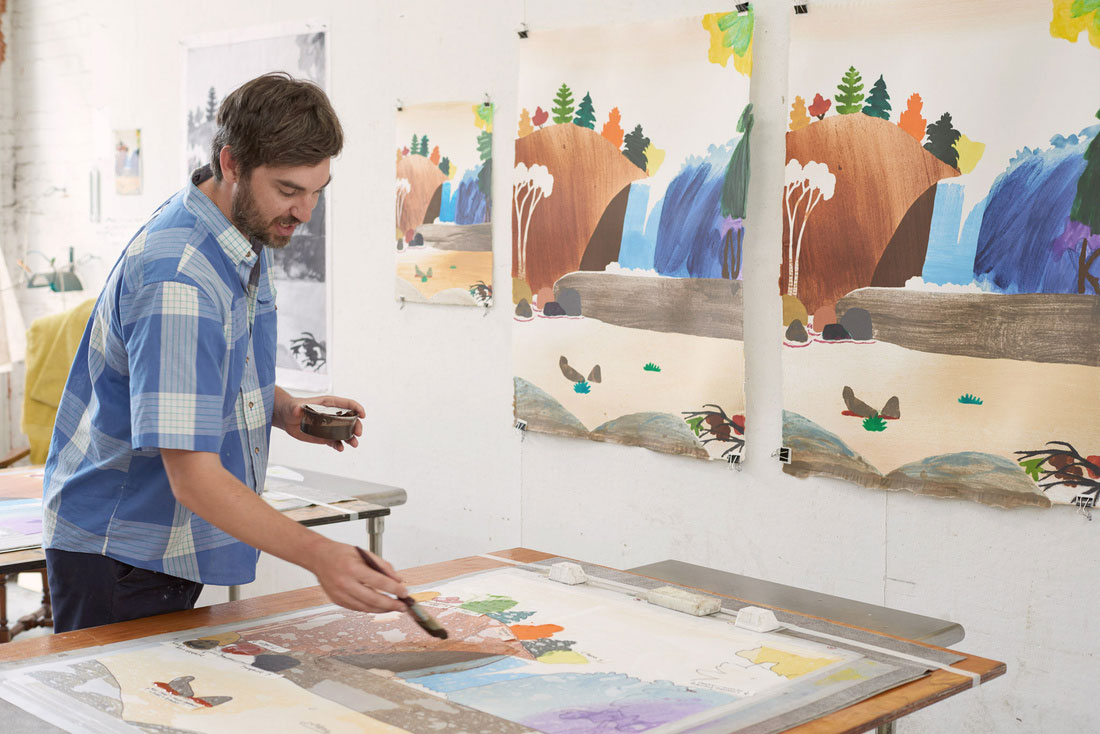 below are some of his older works: