Here's a story that I feel encapsulates Jeanne von Hirschberg: as a teen she used to work at the flagship Melissa's in Kloof Street, Cape Town when it was but a little coffee shop, and she began hand-writing the labels for the brand's homemade goodies: rusks, cookies, jams, that type of thing. Her now iconic calligraphy was turned into a custom font, and when Melissa's become a massive household name and expanded all over the country you would see it everywhere. But she wouldn't tell you that story unless you asked her, as she's one of the most humble people when it comes to her many talents. She's also one of the nicest (I feel like those traits often go hand in hand), generous with her time and her skills and always ready with a freshly baked cake or a ceramic plate that she handmade just for you.
Jeanne and her husband Murray live in a classic old Victorian in Tamboerskloof with their 2 young kids and sweet pooches. Their house is attached to The Blue Cafe, which they bought with the aim of continuing a hundred year old tradition of servicing the neighbourhood with good food, local handmade products and a true sense of community. They also own Enmasse, a fully-clothed Thai massage offering, and Enmasse Tea Merchants (the best Earl Grey I've ever tasted, by the way). Jeanne also makes ceramics under the moniker The Detailsmith, and her pithy quote-filled plates are always bound to make you chuckle.
So my friend Monya and I decided it was time to rekindle our Visits series, and spent some time with Jeanne at her home on a cold, rainy day. Despite the gloomy weather every room exudes a feeling of warmth – just like the woman herself.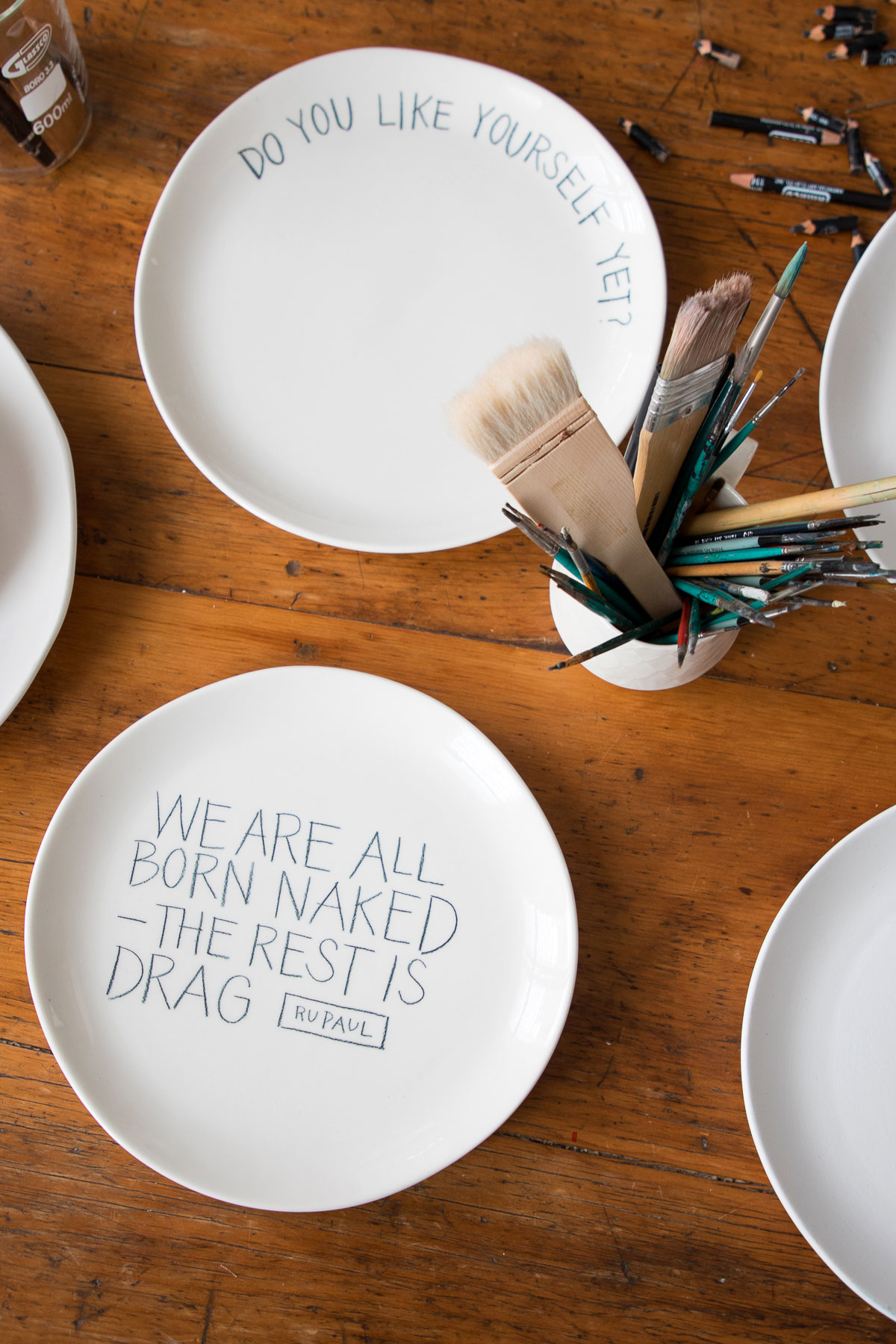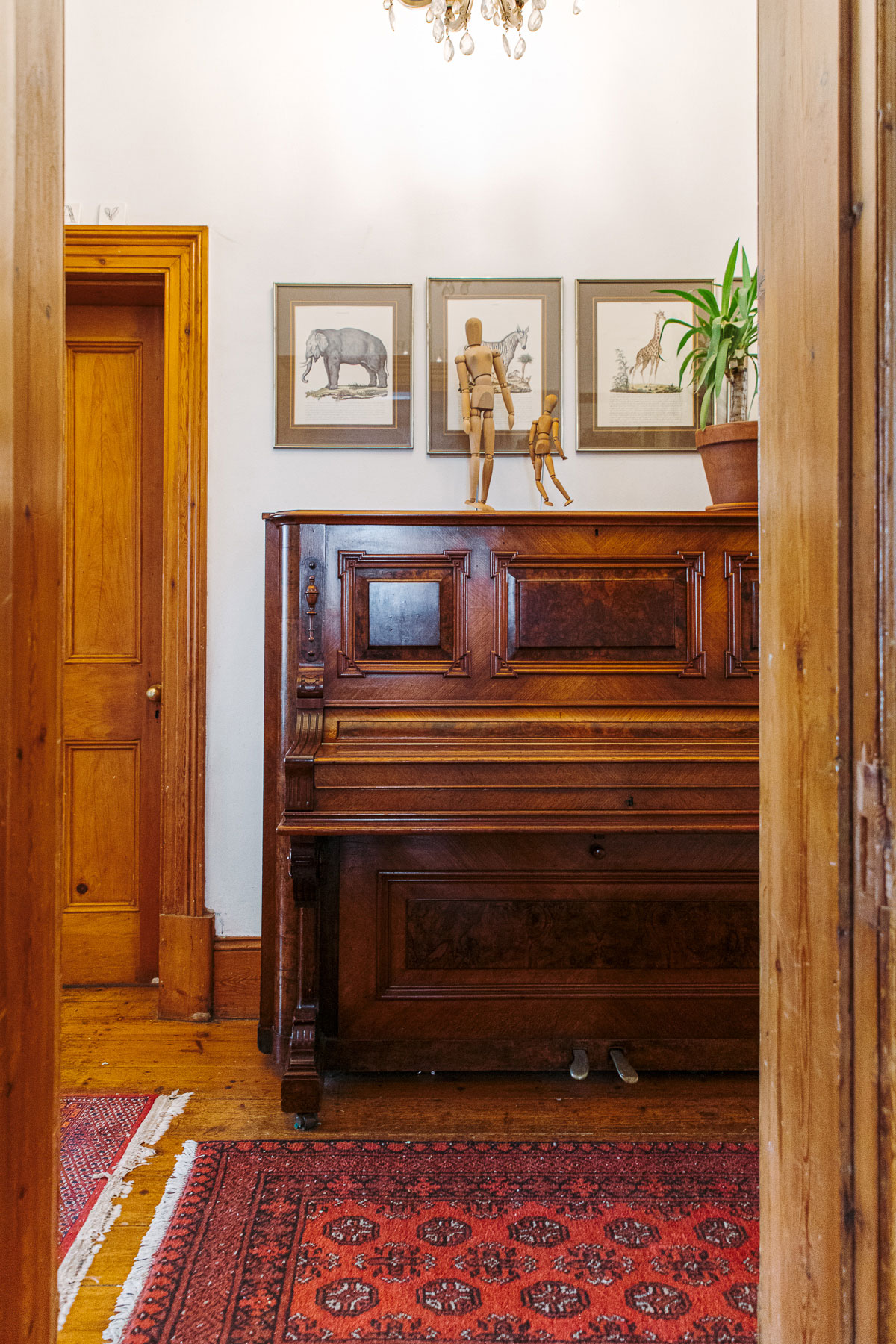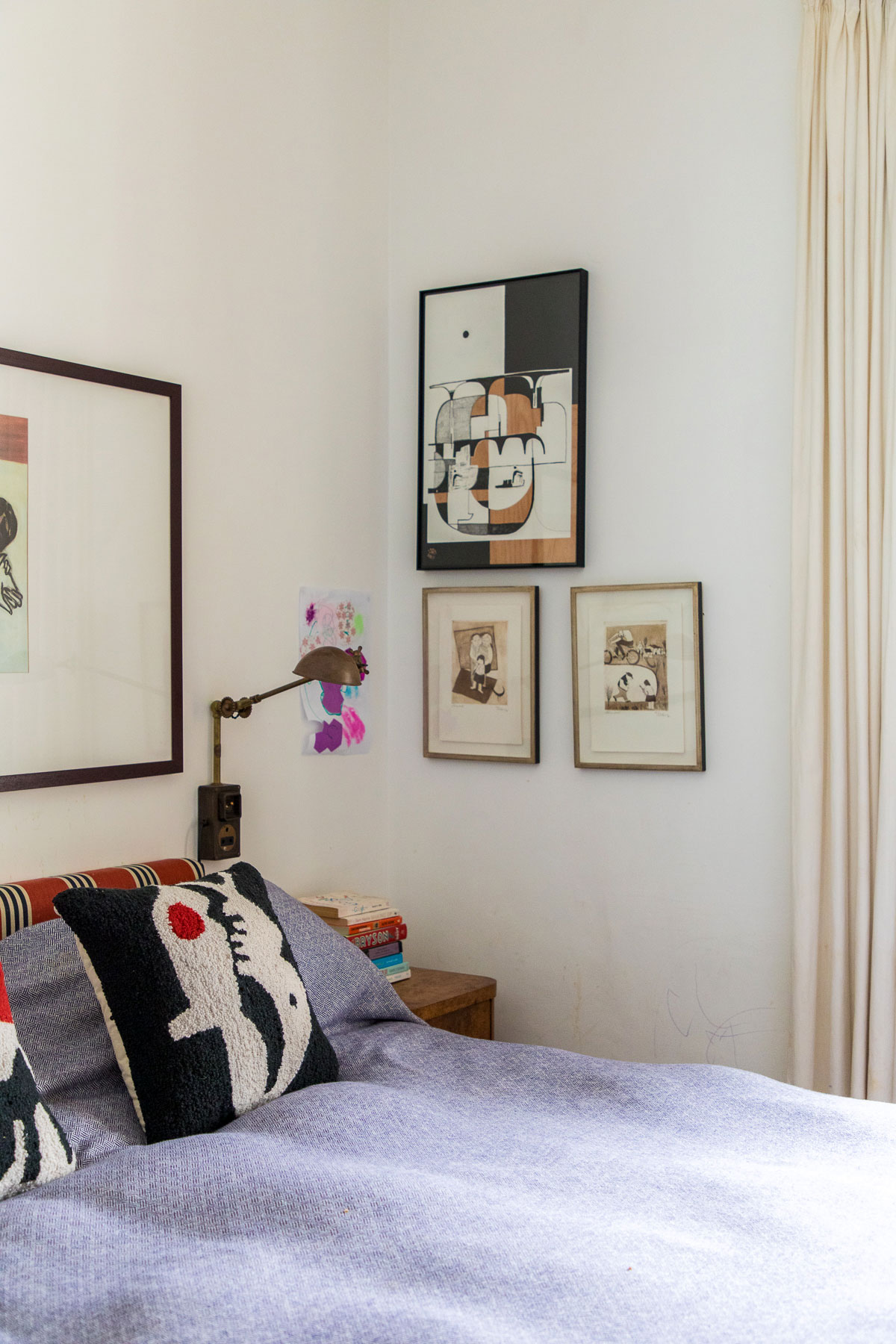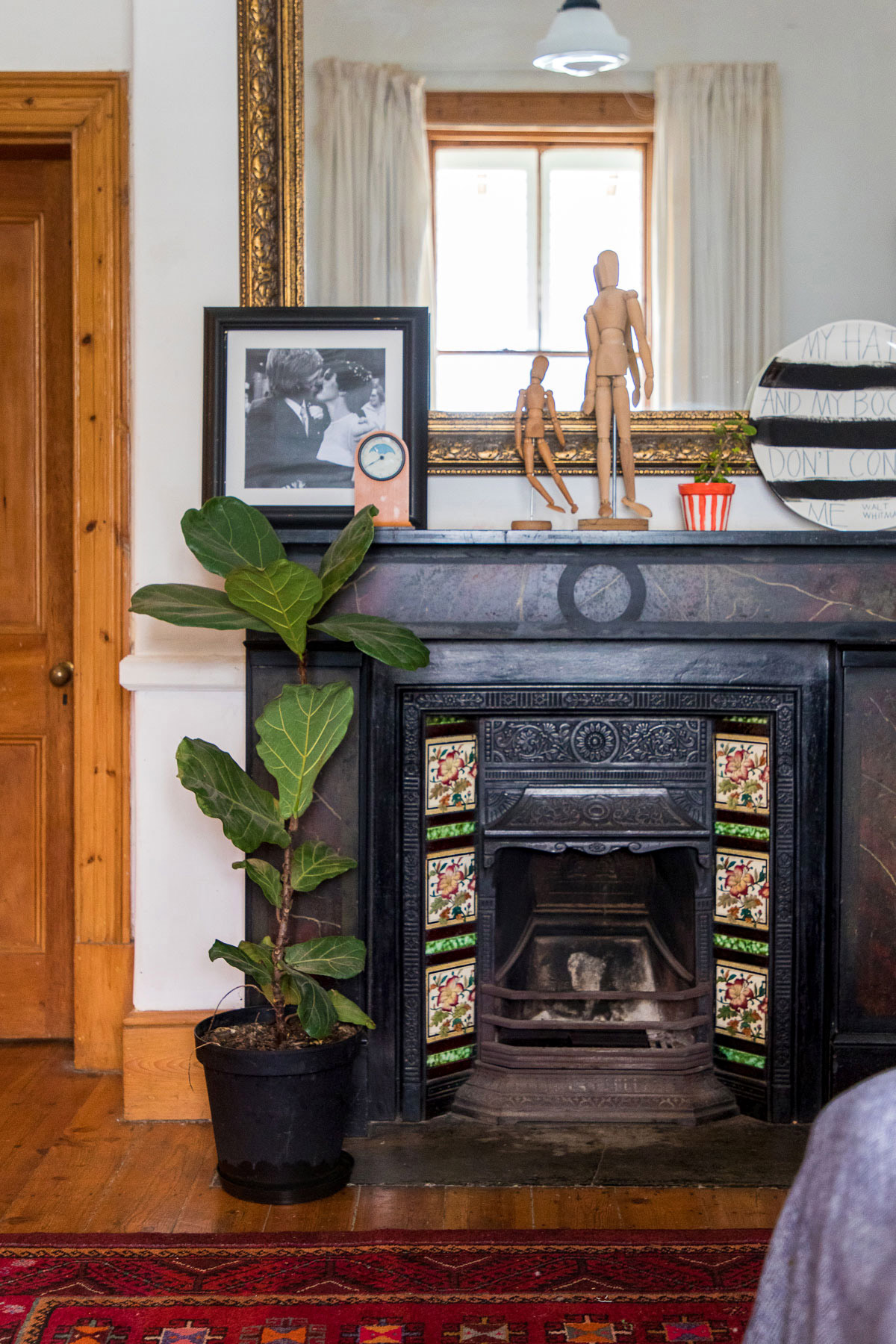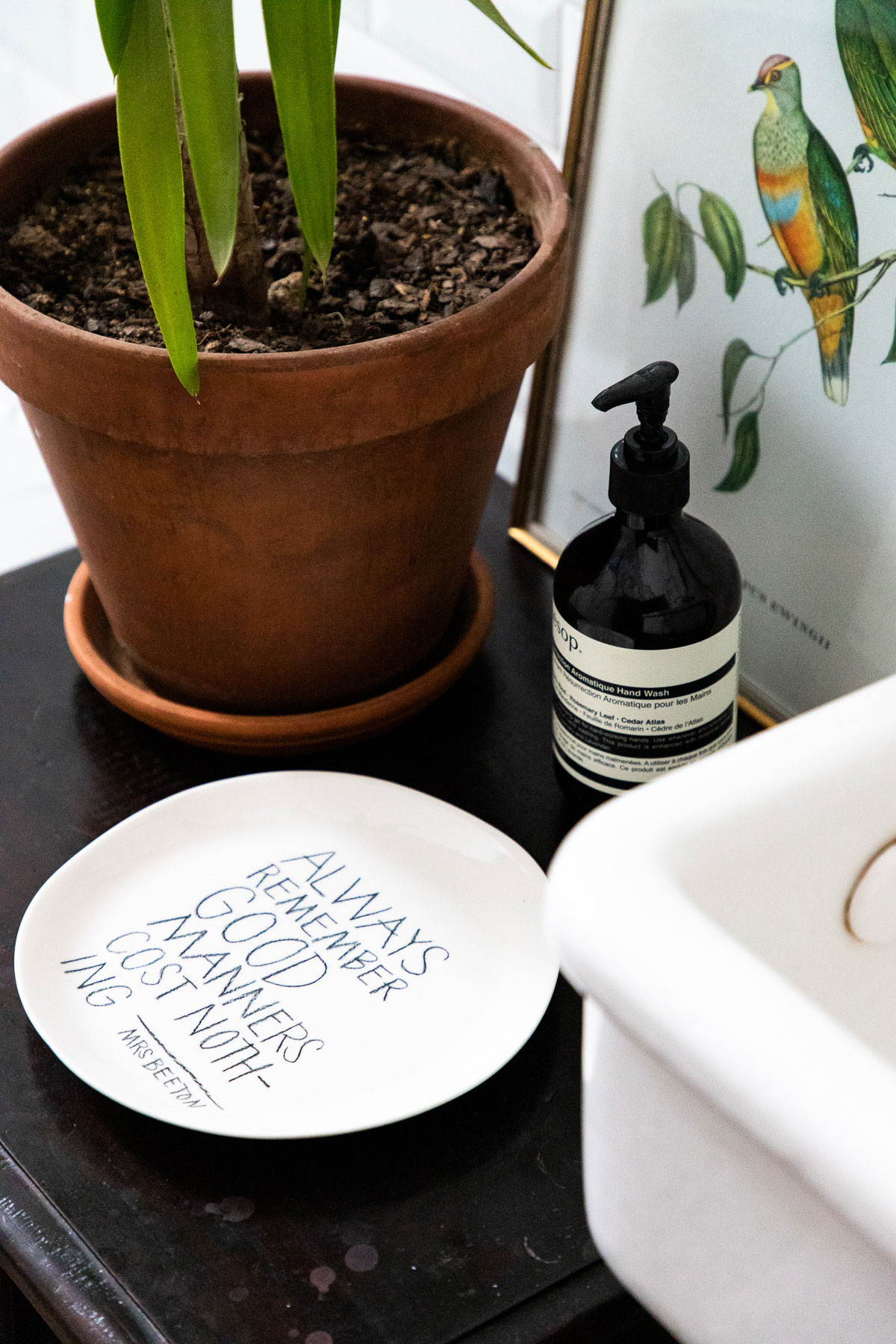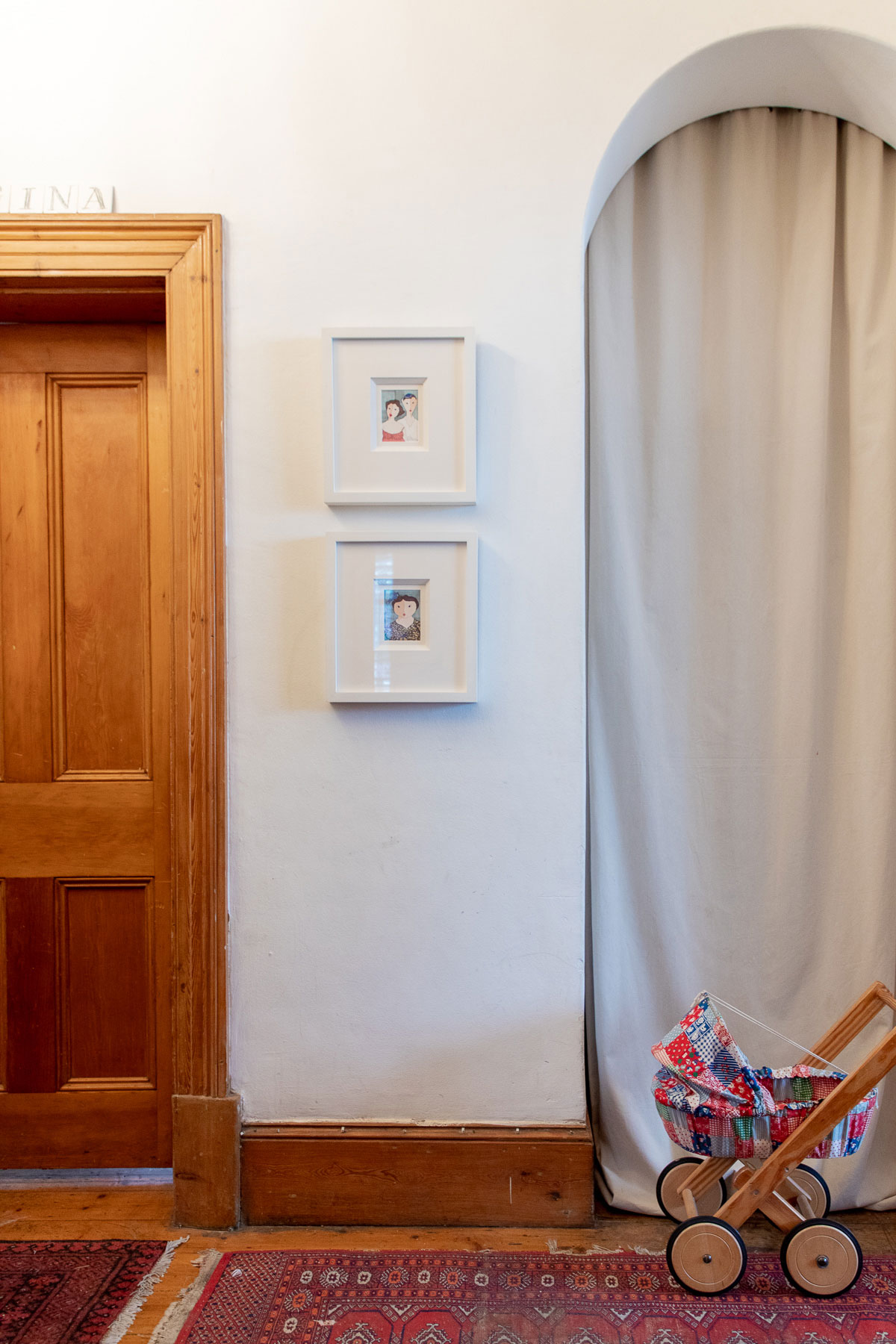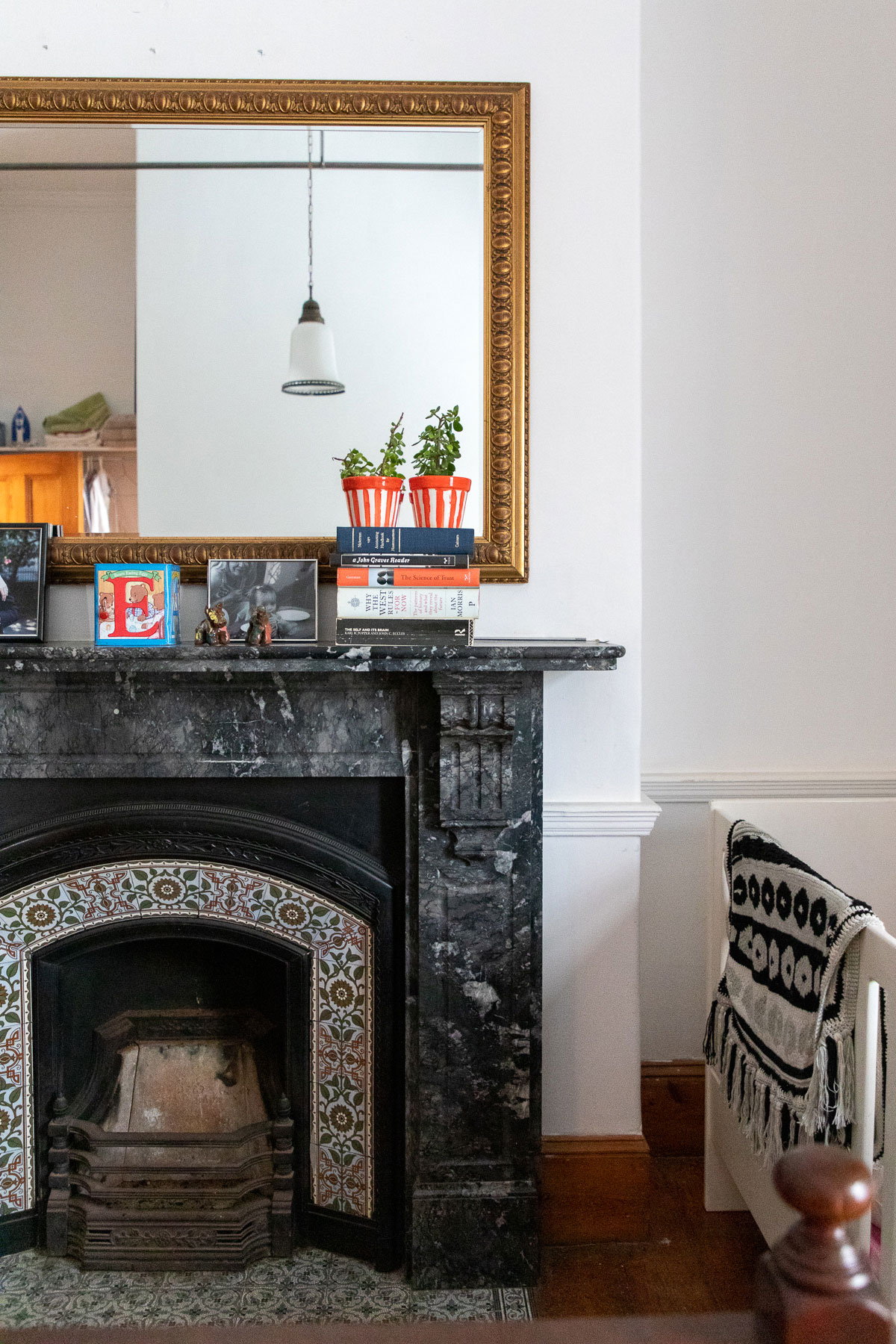 One of my favourite places in Cape Town, where if you're lucky enough to get a spot on the pavement on a sunny day you'd want to sit and relax forever. They're a restaurant, deli & mini-grocer (especially handy now during the recent lockdown) and they champion local products – especially those made by people who live in the neighbourhood. Like, for example, the best peanut butter I have tasted.
The Cafe, with all its flaws and goodness has been going for over 110 years – originally it was a tram-stop with a tuck shop attached to it. I think we are the 5th or 6th family to own it and there is a nice continuity in the unspoken agreement to always keep it a special place of community. In the 70's, the owner used to advance the young working people some cash in exchange for a post-dated cheque. The 80's saw the sidewalks filled with arcade style tv game machines with pac-man and mario brothers. The previous owners' kids used to waiter at the cafe. Today we have some of the original staff that have been here for over two decades.

We loved, especially over deep-lockdown, to see how neighbours supported each other – whether it was David the tuna fisherman that went to catch tuna for the whole neighbourhood (and we were the collection point) or whether it was school children supplying us with ginger beer or chocolate brownies; or neighbours knitting hats or trading their lemons for credits on their accounts – or neighbours leaving care-packages for other neighbours at the cafe – the soul of this cafe is the strong neighbour-spirit. – Jeanne von Hirschberg